Bangladesh must adopt a green growth strategy
By
Bangladesh has made important progress in several areas relating to environmental management, but this has not matched its progress on the growth and poverty reduction agenda. Importantly, Bangladesh is yet to adopt formally a 'green growth strategy' that fully reconciles the development agenda with protection of the environment. In the absence of a green growth strategy and associated regulations, policies and institutions, the costs of environmental degradation have grown over time. Additionally, the adverse effects of climate change are mounting and creating substantial downside risks and vulnerabilities. Against this backdrop, the government's preparation of Vision 2041, under which Bangladesh is envisaged to reach the World Bank-defined high-income threshold by FY2041 and eliminate absolute poverty, provides an important opportunity to take a fresh look at environmental degradation and climate change risks. Unless required regulations, policies and institutional reforms are undertaken to fully reconcile the growth and poverty reduction agenda with environmental protection needs, there is a substantial risk that the income and poverty targets of Vision 2041 will not be achieved.
Evidence suggests that environmental degradation- and climate change-related risks and vulnerabilities have intensified in Bangladesh. According to UN Food and Agricultural Organization (FAO) data, the area under forest cover has fallen significantly owing to a rising population and competing demand for land. A global ranking of per capita forest cover prepared by NationaMaster.com for 2005 puts Bangladesh at the near bottom of the list of countries compared (186th out of 192).
Loss of forest land, the degradation of land, sea and river water pollution, indiscriminate filling of water bodies for land acquisition, unsustainable use of ground water and fishery resources in ponds, lakes and rivers and unsustainable methods of shrimp farming have collectively taken a huge toll in terms of degradation of the ecosystem and a consequent loss of biodiversity. Global ranking of country performance in protecting the natural habitat and biodiversity by the Yale Center for Environmental Law and Policy (YCELP) and the Center for International Earth Science Information Network (CIESIN) at Columbia University for 2014 puts Bangladesh 123rd out of 176 countries.
Land degradation presents a special challenge for Bangladesh given the low per capita availability of land, which has gradually been shrinking as a result of population growth. According to a 1999 study by the Bangladesh Agricultural Research Council, an estimated 23.6 million ha of land suffers from various extents of degradation. The same study estimated the cost of land degradation from water erosion, fertility decline, salinisation and acidification at about $2.3 billion for 1997, or about 5.2% of 1997 gross domestic product (GDP).
Owing to unregulated use of air pollutants, the urban air environment in Bangladesh is among the most polluted in the world. Air quality monitoring by the World Health Organization ranks Bangladesh the fourth most air-polluted country out of 202 countries in 2014 when urban pollution is measured in terms of annual mean concentration of fine particulate matter (PM 2.5). Dhaka is the third most air-polluted city when compared with top 15 mega-cities; only Delhi and Karachi have worse air pollution.
Growing water demand from rapid urbanisation and industrialisation; rapid depletion of groundwater owing to over-exploitation in many areas; arsenic poisoning of ground water; and a range of water quality issues emerging from industrialisation and urbanisation all combine to make water management a massive development challenge. Evidence suggests that all water bodies in urban areas, including rivers, ponds and lakes, are heavily polluted. The ground water of Bangladesh is heavily contaminated with arsenic. According to a survey report, out of 64 districts 60 are exposed to arsenic contamination in drinking water.
The urban centres of Bangladesh are highly vulnerable to economic losses emerging from a host of natural disasters and climate change factors. Many are highly vulnerable to flooding owing to poor drainage. The most damage in terms of economic losses happens to the Dhaka Metropolitan Area as a result of its high population density and huge concentration of physical assets.
Unhindered use of fossil fuel subsidies has contributed to carbon emissions and discouraged adoption of clean energy. For example, the penetration of solar power generation is a mere 15 MW as compared with total generation of 13,000 MW. Fossil fuel-based emissions from transport and industrial units are a major contributor to poor air quality.
Climate change exacerbates the environmental damage through several channels of its impact on natural disasters: flooding; cyclones and storm surges; sea level rise and salinity; riverbank erosion; temperature rise; and waterlogging. Evidence suggests the adverse effects of climate change are going to intensify if proper global and local measures are not put in place.
The YCELP–CIESIN composite index, known as the Environmental Performance Index (EPI), is developed based on two core objectives, nine environmental issues and twenty indicators. The 2014 EPI ranks Bangladesh 169th among 178 countries. It is obvious that an EPI ranking in the bottom 5% of the 178 countries compared puts Bangladesh at serious risk faced with the challenge of sustainable development.
At the macro level, indicative projections show that the combined effects of moderate climate change could cause an average GDP growth loss of about 1.3% per year between FY2017 and FY2041. Environmental degradation lowers growth by reducing the capital stock as well as by bringing down the productivity of capital. Unless adequate measures are taken to offset these environmental losses, Bangladesh will not be able to achieve its target to secure upper-middle-income status by FY2031 and higher-income status by FY2041. Growth slowdown also has negative consequences for the growth of employment in productive activities and progress on absolute poverty reduction in both forms: extreme and moderate. Accordingly, Bangladesh will also fail to achieve its target to eliminate extreme poverty by FY2031.
Over the years, the government's sensitivity to protecting the natural environment has increased. In 2009, it adopted the Bangladesh Climate Change Strategy and Action Plan. A draft National Strategy for Sustainable Development (NSDS) was prepared in 2008 that was subsequently updated and broadened to make it consistent with the Sixth Five Year Plan and the Perspective Plan 2010–2020. The NSDS 2010–2021 was adopted in May 2013. An impressive list of environmental laws, regulations and plans covers a wide range of environmental issues including forestry control, air pollution, water pollution, biodiversity preservation and wetland management. Additional laws, regulations and programmes related to agriculture, land, water management, fisheries and disaster management seek to safeguard environmental concerns in these areas, including those related to land degradation, sustainable management of fisheries resources, management of water resources, waste management and disaster risk mitigation.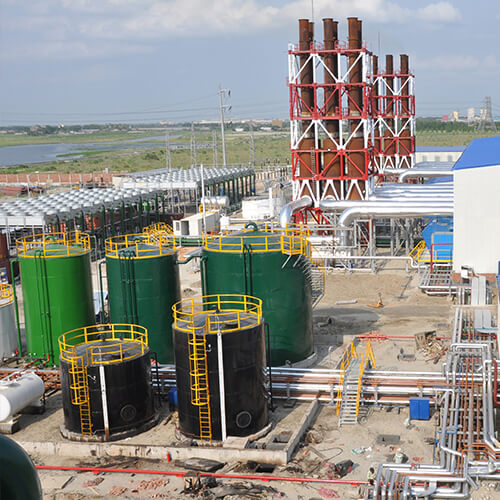 Despite this array of policies and programmes, overall environmental management performance in Bangladesh is weak owing to several binding constraints.
First, the national sustainable development framework lacks strategic focus. The various laws, regulations and programmes did not emerge as a part of a coordinated and integrated sustainable development strategy. There are major gaps relating to how these laws and regulations interact with each other and how they connect to the overarching goal of ensuring the sustainability of growth and poverty reduction efforts. A major missing link in sustainable development policy-making relates to the use of incentive policies for environmental management. Neither fiscal policy nor pricing policies seek to achieve environmental sustainability. On the contrary, pricing policies for energy heavily subsidise carbon-emitting fossil fuels, which have not only created a tremendous budgetary burden but also contributed to air pollution.
Second, the governance and institutional arrangements for environmental management are weak. The focal environmental management ministry, the Ministry of Environment and Forest (MoEF), and its main agency for environmental management, the Department of Environment, have weak capacities, technical knowledge and staffing, owing to very limited resources. Technical data on environmental performance are scare and not regularly monitored to check progress. There is a lack of proper coordination between MoEF and other ministries that have major roles to play in determining the quality of the state of the environment. Another major institutional weakness is the absence of a role for local government institutions (LGIs) in environmental management.
Third, at the heart of the weak performance on environmental protection is the shortage of financial resources. Direct spending by the coordinating ministry responsible for managing the national environmental programmes (MoEF) has been almost negligible (0.05% of GDP in FY2000) and, even as late as FY2016, it had barely increased, to 0.06% of GDP. Total public spending of the core ministries dealing with water- and environment-related services and the water and sanitation component of the local government division and LGIs constitutes about 1% of GDP.
Implementing the agenda for green growth in Bangladesh is undoubtedly daunting, but not impossible. The 2041 Perspective Plan provides a major opportunity to jumpstart the green growth agenda and step up the policies, programmes, institutional reforms and financing that will allow Bangladesh to implement its growth and poverty agenda with environmental protection.
Macroeconomic framework: At the macro level, the growth strategy should recognise environmental protection as an integral part of the macroeconomic framework. The costs of environmental degradation should be explicitly recognised in the Base Scenario of the 2041 Macroeconomic Framework and offsetting measures incorporated in the Policy Scenario.
Adoption of the Delta Plan: One of the highest priorities is to reduce the vulnerability of the population to natural hazards and climate change by implementing the Delta Plan 2100 (BDP2100). The BDP2100 includes major policies, investment programmes and institutional reforms that, if adopted and implemented properly, will address the sources of long-term climate change vulnerability at source, thereby reducing the adverse effects of climate change on the population.
Managing air and water pollution: Bangladesh needs to adopt two major principles in the conduct of fiscal policy for better environmental management: 1) the beneficiary pays principle; and 2) the polluter pays principle. Clean air and clean water are increasingly becoming scarce environmental services in Bangladesh, partly because of limited supply but also because of continued degradation by users. Adoption of the polluter pays principle in addition to regulations is essential to reduce air and water pollution.
Removal of fuel subsidies: Fossil fuel subsidy reform can support climate change policy and goals. This can be recognised as part of a package of measures to implement Intended Nationally Determined Contributions, because reform can both reduce emissions and free up resources to invest in sustainable energy systems.
Adoption of a green tax on fossil fuel consumption: A green tax on fossil fuels can represent a tremendously useful policy in integrating environmental considerations into a growth strategy because it not only discourages the consumption of CO2-emitting fossil fuels but also provides a very attractive resource for revenue generation that can be used for investing in clean energy and other environmental programmes. A green tax on fossil fuels is also a very good example of application of the polluter pays principle.
Taxation of emissions from industrial units: Bangladesh has introduced policies for the control of air pollution from brick manufacturing kilns. Policies are also needed to control emissions from other polluting industries. The country has set air quality standards but monitoring by industrial units is difficult because of the absence of proper testing equipment and database. Once data and monitoring equipment are in place, a system of air pollution taxes could be levied to create incentives for industrialists to adopt clean technology.
Prevention of surface water pollution: Arguably, water pollution owing to inappropriate human and industrial waste disposal is among the most pressing environmental challenge in Bangladesh. In addition to laws and regulations that set preventative measures, the polluter pays principle must be applied to create a strong disincentive against illegal disposal of industrial, commercial and household waste in surface water bodies. At the same time, urgent actions are needed to launch a surface water clean-up drive, including arrangements to treat drainage/sewerage water before it reaches public water bodies. This effort should continue until the target for 100% compliance is reached.
Policies for the sustainable management of forestry resources: Adoption of the Delta Plan will have major positive implications for sustainable forestry management. A particularly important step is restoration of the Gorai River, which will return the supply of fresh water to the Sunderban mangroves and clean out the intruding saline water. Another important step will be to manage oil spillovers from shipping and dumping of shipping scraps in the Bay of Bengal area. On the policy front, however, the biggest challenge is to control the illegal poaching of forest resources and prevent jhum cultivation. Part of this challenge relates to ensuring alternative livelihoods for poor settlers in the forest areas, especially in the Sunderban locality and the Chittagong Hill Tracts. Another major part of the challenge lies in preventing corruption and ensuring good governance.
Strengthening environmental coordination: Given the need for an environmental management coordinating agency to work across ministries, the government may want to implement the recommendation in the NSDS 2010–2031 to establish a Sustainable Development Monitoring Council and Sustainable Development Board.
Strengthening MoEF: In order for MoEF to play its role as the central body in environmental management, its capabilities must be strengthened greatly. Progressive increases in its budget must be provided to reach the target of 0.5% of GDP by FY2041 to build up capacity through better staffing, including of technical professional staff, establishing a strong digital management information system based on a databank that is regularly updated and regular monitoring and evaluation of environmental compliance. MoEF needs to build strong partnerships with the private sector, non-governmental organisations and the research community in the areas of compliance monitoring and knowledge management, including data-gathering and policy research. Regular dialogue with stakeholders, including public hearings and participatory policy development, will be essential to improve policy implementation and compliance. MoEF needs to regularly come up with an Environmental Outlook Report on Bangladesh with updated information on the state of environment and an action plan for achieving milestones, to be widely disseminated with different stakeholders.
Decentralisation of environmental management: Bangladesh can learn from international good practice examples of what might be the appropriate division of responsibilities between national- and local-level environmental agencies. To ensure seamless implementation and avoid conflicting signals, a formal coordinating mechanism between national and local government environmental agencies must be established. The LGIs will need to be participatory in their approach and adopt proper mechanisms to enable citizen participation in all local issues, including environmental management. A policy initiative is needed to formally engage local government authorities down to the upazila level in the oversight of environmental management, linked to development activities.
Strengthening environmental concerns in planning and budgeting: Integration of environmental concerns in budgetary management requires progress on green public financial management (PFM), in terms of green accounting, procurement and auditing. Project selection must must also require full accounting of environmental degradation issues for all investment projects. Full incorporation of the green PFM agenda is a long-term endeavour and will require long-term commitment, resources and efforts. Institutional capacities in MoEF, the Ministry of Planning and concerned line ministries will need to be substantially strengthened.
Financing options: Investments needed to ensure the full integration of environmental protection within the growth strategy are estimated at around 3.5% of GDP, as compared with only 1% presently. Although environment typically is a public good, the public sector alone cannot finance it. Innovative solutions must be found to ensure a good division of financing options between the public and the private sectors.
Private financing options: There are three main instruments for boosting private financing for the environment. First, in several areas, such as forestry for timber, fisheries, ecotourism, water supply and waste management, private supply can be encouraged with proper regulatory and pricing policies. Second, legal and regulatory policies can be used to encourage the proper adoption of measures including private investment in the protection of the environment. Important examples relate to the adoption of clean air technology in industries, the installation of Effluent Treatment Plants in industries and private hospitals and prevention of land degradation through proper farming practices, including the banning of jhum cultivation while providing alternative livelihoods to the affected population. Third, the public sector can enter into co-financing arrangements on a range of environmental services through public–private partnerships, including partnerships with communities. For example, programmes for clean rural water supply and sanitation, for cleaning up rural ponds used for bathing and household cleaning and to put in place public toilet and public bathing facilities can all be implemented through public subsidies to private suppliers as well as through cost-sharing arrangements with the community.
Public financing policies: As noted earlier, currently the budget provides about 1% of GDP for water resource and environmental management. Some 2% of GDP of additional financing will need to come from tax resource mobilisation. Bangladesh has one of the lowest tax-to-GDP ratios in the world. The FY2041 Perspective Plan's Macroeconomic Framework allows for an additional tax-to-GDP ratio increase of 5% that can accommodate this additional financing. The remaining 0.5% of GDP domestic financing can be mobilised through the application of the beneficiary pays principle (cost recovery) and the polluter pays principle (green taxes). Prospects for cost recovery from the supply of water, sanitation and solid waste management are large. Presently, there is minimal cost recovery from water and sewerage services provided by WASAs and municipalities. Cost recovery is based on partial recovery of operation costs only. This pricing policy must change, both to mobilise funding for new investments and to ensure efficient use of water. The water and sewerage pricing policy must move to full operating cost recovery by FY2020 and 100% capital cost recovery by FY2031.
Regarding green taxes, the combination of a fossil fuel tax and a pollution tax on industries polluting air and water and on households polluting water should generate adequate revenues to finance many urban environmental protection programmes.
Harnessing the Green Climate Fund (GCF): Bangladesh played a leading role in helping set up the GCF, with an ambitious agenda to mobilise $100 billion per year from rich countries by 2020 to finance climate change initiatives in developing countries. As of November 2017, the GCF had raised $10.3 billion equivalent in pledges from 43 governments. So far, the GCF has authorised some $2.6 billion in projects globally. Bangladesh has had only one project approved so far – the Climate Resilient Infrastructure Mainstreaming project, worth $40 million. Stronger efforts are needed to ensure better access to the GCF resources.
Efforts should also be made to mobilise climate funding from other global programmes, such as the Adaptation Fund, the Least Developed Country Fund, the Climate Investment Funds, the Forest Investment Programme, the Global Environment Facility, the REDD programme etc. The government should set up a dedicated wing in the Economic Relations Division to effectively coordinate and access funding from these other international climate funds as well.